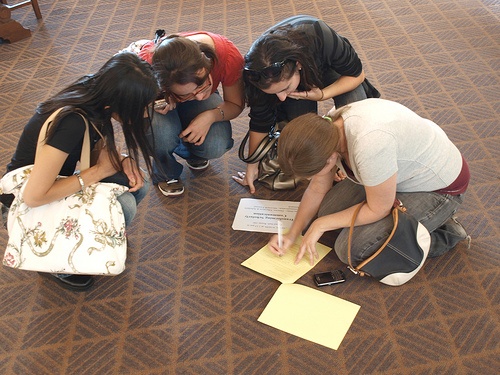 PBA Tip of the Day brought to you by Salome Prue and Gbeye Nyahn with Space Walk Inflatables (623) 428-2651.
What is a great activity to incorporate into a child's birthday party? Salome and Gbeye have the answer!
Scavenger hunts are always a big hit at kids parties. This activity takes a little pre-planning. You'll need to write clues ahead of time, and place them in well-hidden locations, each leading to the next clue.
If you want to get your creative juices flowing, try writing rhyming clues. Hide a worthy prize at the end of the hunt so the kids have something to hunt for. It's best to include at least one child on each team who knows the house well. For more party planning tips, give Salome or Gbeye a call today!